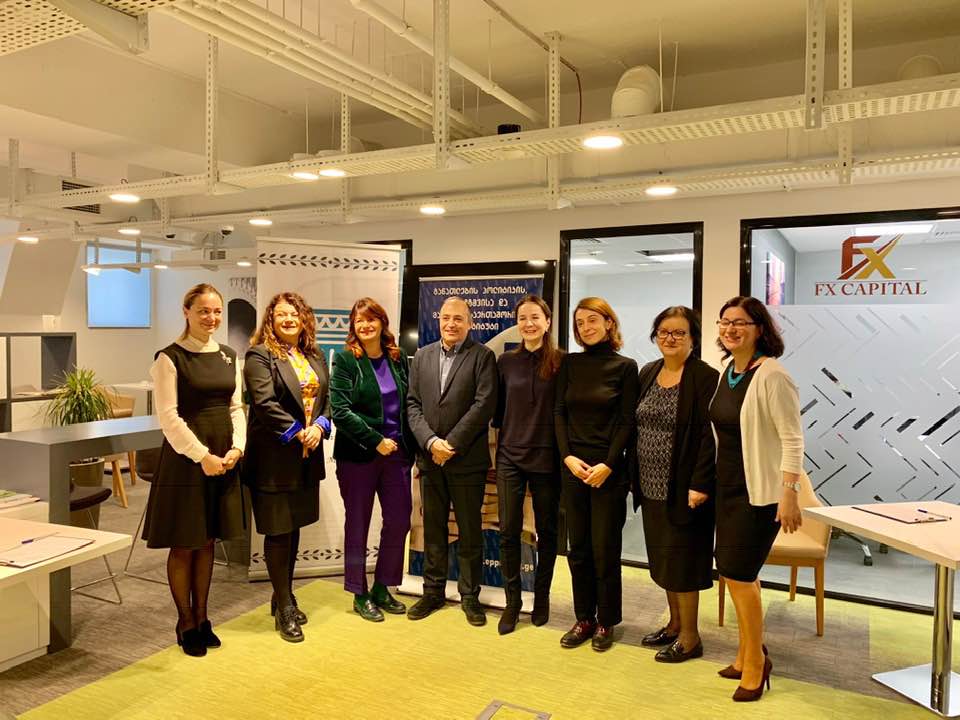 "Business Leaders' Federation, Women for Tomorrow –"Strengthening the role of women in the process of economic development"
International Institute of Education Policy Planning and Management (EPPM) – "sustainable development of educational reform that would be consistent with the principles of an open society and positive changes in the Georgian education system, and to support stakeholders participating in the education system"
With these strategic goals in mind, on November 21, 2018 two partners agreed to cooperate in the field of education. On behalf of the organizations, Nina Kobakhidze, Chair of Governing Board of Federation, and Tamar Sanikidze, the President of EPPM signed the partnership agreement on supporting sustainable collaboration of business and education.
Collaboration of business and education representatives and providing independent expertise in watch-dogging the implementation of the reform on education defined under the strategy approved by the government of Georgia in 2017 is the main area of collaboration. Education reform interventions that are closely tied to fulfillment of the responsibilities taken under Association Agreement will be the main target for monitoring and evaluation. Partners agree to take efforts and implement awareness raising activities about education component of Association Agreement that would help interested parties and different stakeholders to engage in monitoring the process of responsibility fulfillment.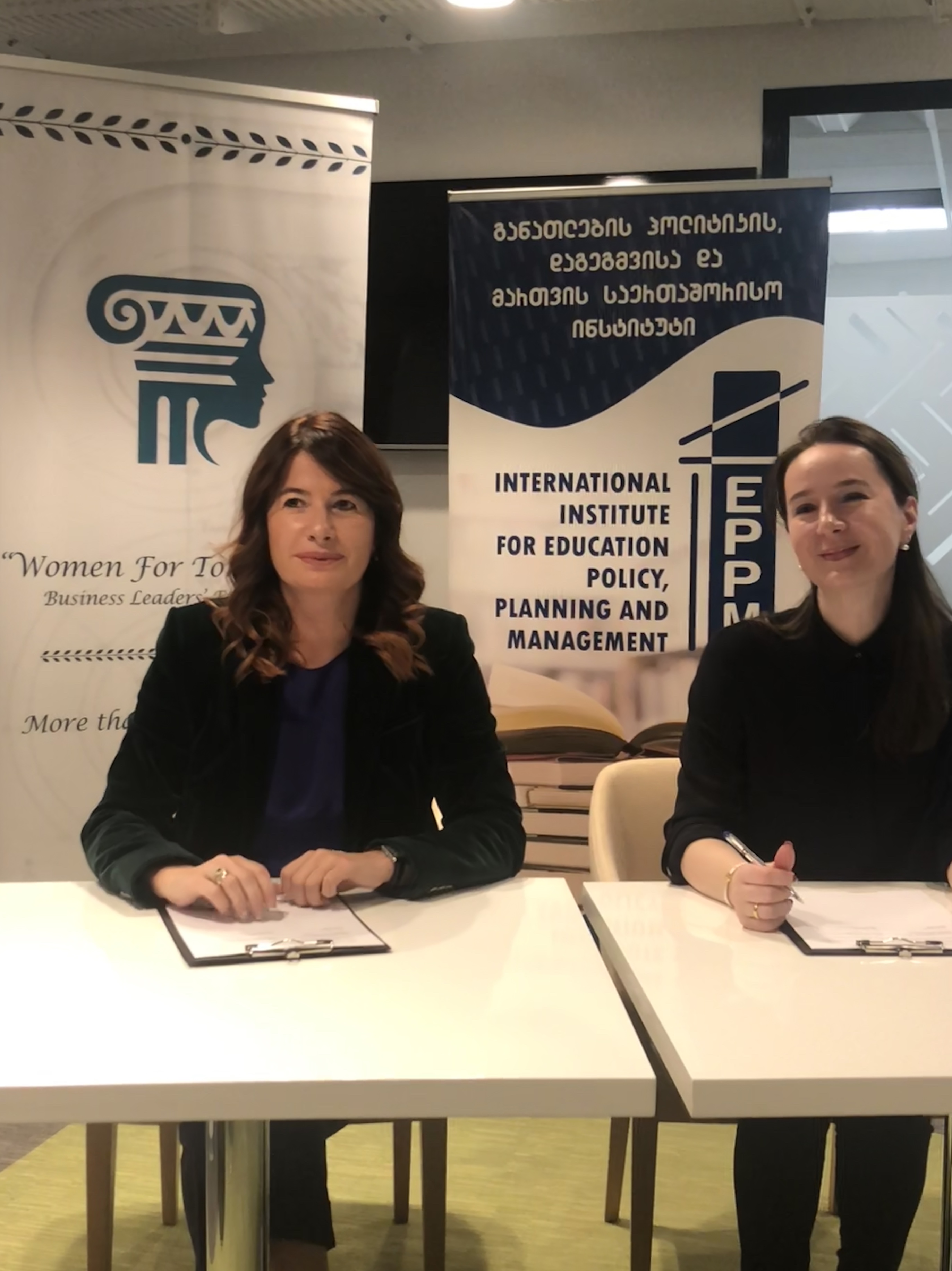 Business leaders' federation, that unites more than 40 large business companies, is actively working on developing its human capital to meet the needs of the modern business world. In this perspective it welcomes the partnership with EPPM that would enable the federation to participate in processes related to development of education and training system.
EPPM is the organization established in 2002 for education reform support purpose and has a huge experience and good history to cope with current challenges in education. EPPM is interested in supporting the effective implementation of the reform of education that is oriented on developing competitive human capital. This in turn requires close cooperation with business and employers in all main decision making process.
The current partnership agreement will serve as an instrument for creating the platform for collaboration with the business and employers.
ურთიერთთანამშრომლობის მემორანდუმის გაფორმება

⚜️ ბიზნესლიდერთა ფედერაცია "ქალები მომავლისთვის" და "განათლების პოლიტიკის დაგეგმვისა და მართვის საერთაშორისო ინსტიტუტს" შორის ურთიერთთანამშრომლობის მემორანდუმი გაფორმდა.⚜️ ურთიერთთანამშრომლობის მემორანდუმს ხელი მოაწერეს ფედერაციის სამეთვალყურეო საბჭოს თავმჯდომარე ნინა კობახიძემ და განათლების პოლიტიკის დაგეგმვისა და მართვის საერთაშორისო ინსტიტუტის პრეზიდენტმა თამარ სანიკიძემ.⚜️ მემორანდუმის მიზანია საქართველოში განათლების სისტემის განვითარებისათვის ბიზნეს სექტორთან აქტიური თანამშრომლობა, სათანადო პროცესებში დაინტერესებული მხარეების უშუალო ჩართულობა და სამოქალაქო საზოგადოების ცნობიერების ამაღლების მიზნით ერთობლივი ღონისძიებების დაგეგმვა და განხორციელება.#womenfortomorrow #w4t #business #leaders #federation #nonprofitorganization #powerfulwomen #futureisfemale #businesswomen #inspiraton #memorandum #Georgia #Tbilisi #TVImedi📍 #Regus

Posted by ქალები მომავლისთვის Women for Tomorrow on ოთხშაბათი, 21 ნოემბერი, 2018